The second edition of Best of Gravestone Humor is now available.
[WEST LAFAYETTE, In., August 26, 2020] — It's not expected to find humor in a cemetery, but author Lou Schafer did just that. While doing research for a family tree, Schafer surveyed thousands of headstones and amassed a unique collection of humorous epitaphs. Many were not intended to be amusing, yet they provoke a chuckle or two.
Along with gravestone inscriptions, the book also includes historical information to give the epitaphs more context. Each chapter highlights traditional death customs, eccentric illustrations, and numerous bizarre, vengeful, rude and funny last words.
A few of the epitaphs include contradictions such as: "Under this sod lies John Round Who was lost at sea and never was found." And others describe unfortunate endings: "Looked up the elevator shaft to see if the car was on the way down…it was."
Best of Gravestone Humor second edition is available to order at Amazon.com, BarnesandNoble.com and LittleberryPress.com.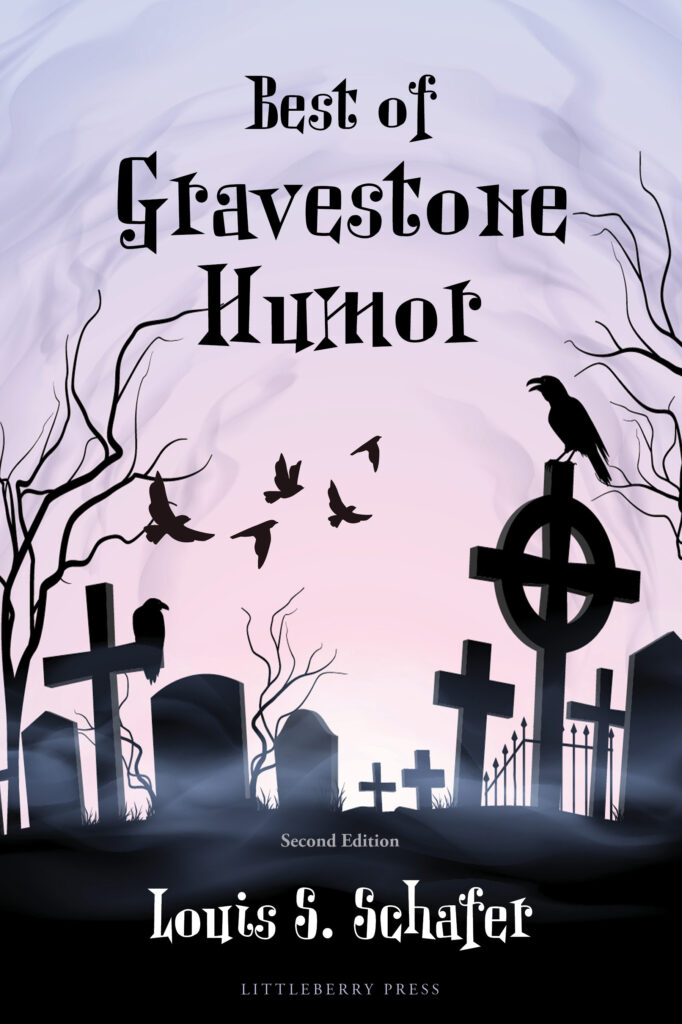 Littleberry Press is an independent book publisher committed to releasing books that encourage critical thinking and promote constructive discourse on social, cultural, political and economic issues affecting life in the United States. Littleberry publishes books of academic resources, history and creative nonfiction supporting a broad range of peoples and experiences.
###