Hawaii Public Schools Can Now Utilize Company's Full Suite of Grants Services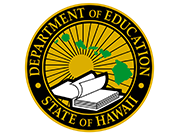 Littleberry Press announced today it has earned approved vendor status with the State of Hawaii Department of Education allowing Hawaii public schools and education departments to purchase grants development services to secure funding for much-needed education programs and projects.
Though based in Indiana, Littleberry has had ties to Hawaii. Its Lead Grant Development Manager, Louis S. Schafer, Ed.S., previously worked for the nonprofit agency, Hawaii Literacy, writing proposals for its reading programs on Oahu.
"We're excited for this opportunity to provide the State of Hawaii Department of Education with grant writing services, backed by our online grants database, GrantSelect," said Lou Schafer, who also supervises the company's interns. "This partnership allows us to offer discounted rates to the statewide school district which has schools throughout all the inhabited islands of Hawaii."
Littleberry Press provides annual grants directories and subscriptions to GrantSelect to universities and public libraries. It started out as a two-person grant writing team for schools and nonprofits, then grew to include publishing books about grants.
Littleberry Press is an independent book publisher committed to releasing books that encourage critical thinking and promote constructive discourse on social, cultural, political, and economic issues affecting life in the U.S. It publishes books of academic resources, history, and creative nonfiction supporting a broad range of peoples and experiences. Most recently, we have focused on topics of grant development, culture, American heritage, history, and true crime. For more than a decade, Littleberry's focus had been on grants resources for academic and community grant writers. In 2017 it expanded its catalog and publishes other nonfiction books while continuing to offer grant writing services. Littleberry Press is a Indiana-certified W/MBE business.
If you would like more information about this topic, please call Lou Schafer at (765) 237-3390, or email [email protected].