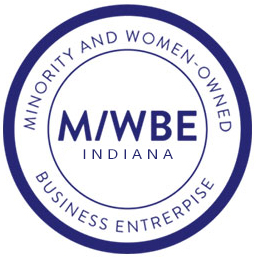 Littleberry Press is pleased to announce its new certification as a Minority Business Enterprise (MBE) and a Women's Business Enterprise (WBE). The diversity-based certifications, appointed by the Indiana Department of Administration, Division of Supplier Diversity, have secured Littleberry's status as a MBE and WBE diverse supplier through 2023.
"Littleberry Press is very proud to be a Woman-owned, Minority-owned enterprise," says Anita Schafer, Publisher and Chief Executive Officer of Littleberry Press. "Moreover, we feel strongly about supporting other diverse projects, especially in publishing. We especially hope to publish other voices in history and present other viewpoints of historical events."
To become an Indiana Certified Minority Business Enterprise (MBE), a minority business must be at least 51% minority-owned, operated, and controlled. Littleberry Press has been a woman-led, minority-owned company since 2017.
---
Contacts:
Lou Schafer
[email protected]